I am a perfectionist. Like, rewrite 5 pages of notes if I don't like the way it looks-perfectionist. Boundaries at work are important to me, because that perfectionism usually does not know how to say "no." So yeah, my own boundaries are a work in progress. Here's what I've figured out so far…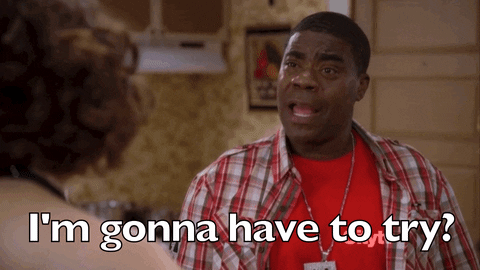 My last job was amazing, and awful and how I finally started my baby steps towards loosening my grip on perfectionism. As I have said before,  I worked in a community mental health agency near Detroit. I had a caseload that ranged from 170-200 clients, sometimes reaching 220. Paperwork, paperwork, paperwork- oh my God. It was insane. Not to mention 170+ different clients, different personalities, different challenges. It felt like juggling while on a unicycle, on a tight rope over the Grand Canyon, which is filled with sharks.
Here's the thing… I was good at it.
My clients were happy with me, many of them were making great progress. I had those moments social workers live for- clients sharing how "this time, therapy is working." Clients overcoming and stabilizing, and my supervisors appreciating my hard work. I even found a routine for my paperwork mountain, and although my client files weren't perfect, I did get my progress notes in within 24 hours.
This drive for perfectionism, with my paperwork, with my clients, led me to be great at my job.
Except…. I wasn't very happy. I wasn't sleeping well. I was getting sick all the time; my doctor couldn't figure out why my blood work showed I was fighting an infection, yet she could not find one. My anxiety, which had been there but was manageable before, hit a point where I needed medication. I felt depressed, stopped wanting to do anything with friends and loved ones. I stress-ate like crazy, found myself daydreaming about working in another profession. I snapped at my husband, which was not good for our newborn baby marriage. I made frequent trips to the pop machine and had a love affair with Mountain Dew.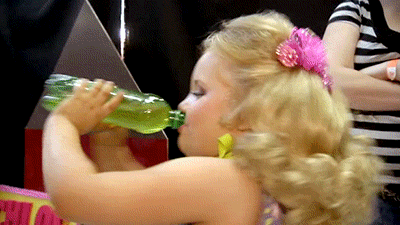 I want to add a very important disclaimer here.. the agency where I worked was AMAZING.
Some of the best, most compassionate and talented clinicians work there. I laughed daily with my co-workers. I've never been in such a supportive, encouraging environment. There are people at that agency that I believe make a difference in the world, every single day. There are people who have learned to balance the unpredictability, (sometimes) organized chaos, the ever-changing paperwork requirements and large caseloads.
When I left, I thought a lot about the reasons I disliked the position… huge caseload, paperwork on paperwork, ever-changing system that was out of my control. How had my co-workers coped with it? For starters, they had boundaries at work.
Some of the boundaries I've developed since then:
I'm okay with saying no.
Sometimes, we just have to. At my current job, if I can't take on an additional responsibility, or do not want to work extra because I have a lot going on outside of work, I say no. If I can feel like I didn't do anything wrong by saying no, then I let it be.
My time is my time.
My work hours are 7:30a-5pm. Unless I decide that I am going to work outside of those hours, my work day ends at 5pm. I give myself 30 minutes on the way home to decompress. After that, that's it. I try not to wallow, to worry, to spend time on work things outside of those hours. Yes, this is a difficult one, especially when it goes against all the habits you've had before. It takes time. It's something I'm definitely still working on.
Having a co-worker relationship with those I don't particularly enjoy, instead of a personal one.
This may be something unique to me, but I am constantly feeling like I need to be friends with those I'm around a lot, even if I don't like them! It's a vicious cycle that ends up in me getting my feelings hurt because I treat them as a friend, and they treat me as… well, however they treat people. Instead, looking at people as a co-worker, instead of a friend, establishes that boundary. Yup, I will definitely help you if I have the time, but nope, I probably don't care how your weekend went. I'll reserve that for my friends. I will not extend myself emotionally to you, simply because we are physically close.
Allow myself to be pushed outside of my comfort zone… to a point.
This is kind of the opposite of a boundary, but really helps me. When I first entered my CMH job, I was used to doing things a certain way, according to my last position. Boy, were the two worlds different! I was already anxious, trying to adjust to this new way of work. Then one of my supervisors asked if I was interested in running groups. NOPE was my first instinctual response. I'd done groups before and didn't love them. I ended up doing them, and by being beyond my comfort zone, I learned SO MUCH. I now enjoy group work, and the days with my group were some of my favorite. If that comfort zone is something that is going to keep you stagnant, then allow yourself to be pushed outside of it.
It's okay for people not to like me.
Ladies… this is the hardest boundary for me because I am a people-pleaser. It bothers me when people don't like me. I feel like I'm generally a good person so when someone doesn't like me, it can erk me.
However… not everyone is going to, and that's got to be okay. I spent a lot of time wondering why a particular co-worker didn't respect me as a social worker and a specific client and I could not seem to click. What's I've learned… it doesn't matter. Like Rachel Hollis says, "Other's opinions of me are none of my business." I'm working towards that and by not worrying about it so much, my mental health has improved.
Creating boundaries at work has lessened the perfectionism need.
I mean, yes, I'd love to be great at my job, be the perfect wife, mom to my dog-children, be there for my friends and loved ones ALWAYS… but that's not life. Most days, I am great at all of these things, and sometimes I suck. I'm allowing myself a little wiggle-room here. Wiggle-room is good.