Today, we are talking about anxiety, mine specifically, and how I've learned to deal with it.
Have you ever had to take a test…
and you feel like most likely you won't pass? Then you will have to deal with the consequences… retaking the class, embarrassment of being the one person who didn't pass the test, disappointment in yourself that you aren't naturally a genius?
Have you ever been playing around in a chair…
tipping backwards on the back legs? And then you lean back a little too far and have that moment where you are like, oh my gosh I'm going to fall? Your heart races and jumps into your throat, you throw yourself forward desperately hoping that will keep you from falling on your back.
Have you ever had an interview that prior to, you thought 100% you could nail?
Looking at the job posting, you think to yourself, "it feels like this job was made for me." It feels like there isn't anything stopping you from getting the job; you have the most professional but flattering outfit picked out, you have an amazing hair day the day of and arrive early for your interview time feeling extremely confident. And then… the interview starts; it's with a panel instead of one person like you had imagined, your brain goes blank so you can barely remember your name, let alone all the great answers you'd practiced, and you instead worry that the interviewers can tell that you are melting with sweat?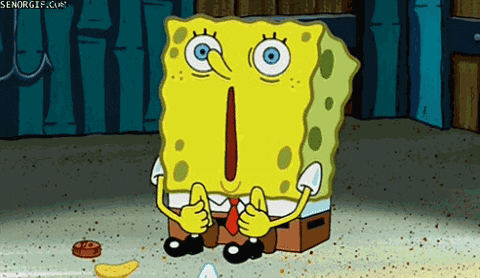 I could keep going, but these are what anxiety feels like.
We all have anxiety, it's a natural instinct that warns us of danger. It's important and it has a role that has to be filled. BUT… it can become too much, when you are anxious from things that should not be getting the response.
Looking back now, I can see that I struggled with anxiety even in high school.
An ex-boyfriend got the brunt of this lack of understanding; when I'd get nervous about something with him, I'd call and call and call like a crazy person. Now, it's embarrassing to realize how much of this was me being anxious and feeling like crawling out of my skin.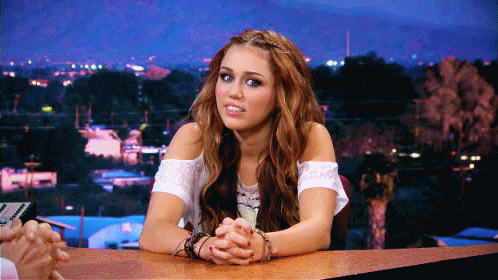 In college, I still didn't know what was going on. When my ex and I broke up, I chalked my inability to sleep, up to that. Thank God one of my best friends worked nights & would keep me company via text while I binge-watched Friends. I had a job in a Human Resources office that I cared about and chalked the fact that I worried about it a lot outside of work, up to that. There were so many times I made rationalizations for what I was experiencing, because I didn't realize that it wasn't normal.
Then I started to understand, and experienced its' highest level
while working at the community mental health agency I've mentioned before. Worrying about my clients being safe, being happy, being "cured," worrying about my supervisors liking me, thinking I was good at my job, trusting me. I worried that I wasn't getting paid enough to make our bills, that my husband resented having to be on a budget so I could be a social worker, that my career wasn't progressing fast enough. Even on the days I didn't worry about these things, I worried about the fact that I wasn't worried about them. If worrying was an Olympic sport, I'd have 1230981275 gold medals by now. Seriously.
Because I'm a social worker, I have knowledge of what Anxiety Disorder is. But it took me a while to understand that I was dealing with it myself. What did I do?
First, I spoke with my doctor:
Even being a mental health professional, I didn't want to. I felt ashamed I couldn't handle it. I felt bad that I was worrying, because I had so much in my life to be happy about. Yet, I couldn't shut my brain off. When I finally told her, she was wonderful. Handled it just like I would have with a client, and she was able to prescribe me medication that helped take it down a notch.
Second, I started working to identify anxiety thoughts v. my brain thoughts.
I've always described anxiety as a separate entity to clients to help them understand they have control, even when it feels like they didn't. I started doing this myself. When I had a thought like, "well I just took a sick day but I am FOR SURE getting fired for this," I walked myself through it. Was this rational? Will I really get fired for missing one day? I had the sick day hours, I had contacted all my clients to let them know they would be rescheduled, I had followed the steps with contacting my supervisor and other staff members. Yup.. getting fired was a bit extreme for one sick day. Anxiety thought. In naming these, it helps alleviate some of the feelings it can bring.
Third, I started trusting those around me when I was anxious.
I've found that when I make a decision when I'm anxious… it's not a pretty one. It is impulsive, usually not very logical and made from a place of fear. After facing those ugly consequences about 100 times, I now realize I need to trust other people while I'm anxious. An example of this was property tax season when we first purchased our home. Being first time homeowners, we didn't understand anything but followed the advice of our real estate agent. Everything worked out just fine… but when property taxes came due, they had been raised more than we anticipated. Well, my anxiety kicked in and I was off and running.
We are going to have to sell the house if the property taxes are going to go up every year.
We aren't going to be able to afford it throughout this year! Hello homelessness! How can the city just raise our taxes whenever they want? I don't ever want to own a house because this could be a problem, over and over again.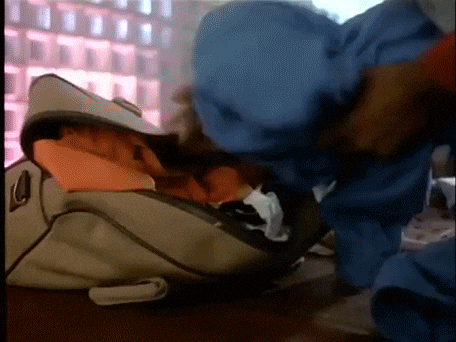 Needless to say, I was spiraling. Instead of putting our house up for sale, which is what my anxiety wanted me to do, I talked to my husband. I called my dad. I trusted them when they said it was going to be okay, and it was. We aren't homeless, the taxes haven't continued to go up and everything I was worried about did not actually happen.
Fourth, I am always looking for things to alleviate it.
I love to read, I love to knit, I love to be outside. These activities typically help my anxiety as well. However, I don't solely rely on those. I continue to try new things to help my anxiety; I think the more tools in my coping skill toolkit, the better.
Lastly, sometimes anxiety just sucks and I have to grit my teeth and get through it. Anxiety doesn't always like to go away, even when I identify anxiety thoughts, when I don't make any rash decisions, and when I do what normally calms me down. So… I know that I have to simply wait for it to pass. I've found this has gotten easier when a)I'm not alone and b)I remind myself that "this feeling is not forever."
My anxiety is not as high as it has been in the past and is not as severe as others. If you have ever struggled with anxiety, I hope this helps. You are not alone. You can learn to manage it.