You may be thinking, tell your boss about your burn-out? Yeah right. Okay… I get the hesitation. But let's start here, okay?
You are starting to feel overwhelmed, like you just can't catch up. You're thinking, I get it, this is why everyone told you to pick a different career because this shiz is hard. You can't seem to make anyone happy. It doesn't feel long before you make a mistake so costly you lose your job and at this point, do you really even care that much? There is NO separation between work and home; when you are at work you're dealing with work. When you are home you're thinking about work: the things you need to get done, the problems you couldn't fix, the uncomfortable conversations you had to have with clients or customers. It feels like the only break-time you have from it all is when you're sleeping… unless you are like me and are prone to stress-dreams, where I'm literally working on my to-do list.
So now what?
You've already explained to your partner what is going on, what you need, how he or she can help [if you get stuck on this part, we are going to talk about that in an upcoming blog!]. You have started to take better care of yourself: watch your favorite TV show, have a glass (or bottle) of wine, take a bath. There is nothing else you can think of to do but you haven't noticed a big change. It may be time to tell your boss about your burn-out.
In an ideal world, you walk into your boss' office, she has all the time available you need. You open up about how you've been feeling, and she completely understands. She gives magical advice about how to feel 110% better, offers the day off, and even suggests you take a vacation to Hawaii that she will pay for personally, all because you are just such a great employee.
Okay… so go back to the first sentence… see in an ideal world?
Unfortunately, I'm not sure anyone has ever experienced such a perfect reaction from their boss, about anything. A lot of the times, it results in us quitting our jobs.
Today we want to talk about how to discuss the need for self-care and burn-out with your boss.
Remember, there is nothing to be ashamed of:
If you've read the first couple blog posts, then you know I was terrified of talking to my bosses about being burned out because I figured they would think I wasn't good at my job. It felt like the second I said something, they would immediately take me out of the running for future promotions because "if she can't handle that job, how could she handle more responsibility?" If you've been around for a while, you should know by now…
Burn-out is a NATURAL cognitive state.
Experiencing it does not make you weak.
Asking for help does not make you weak.
Your boss is always busy? That's okay… this just has to be a priority:
Sometimes your boss seems to never have enough time to talk at length. There is always some emergency that needs to be handled, a meeting she has to go to, another co-worker asking for help. If I'm describing your boss, then hey, you are one step ahead of the game! You know what to expect. You can't blame your boss for being busy… she probably hates it as much as you do. Instead, figure out how to get a chunk of her time. Catch her first thing in the morning and ask what a good time would be to talk. Tell her you would like 30 minutes (or however long) to be able to talk to her about something important that you are experiencing. Once a time has been settled, send her a calendar event.
Educate them on burn-out and the importance of self-care:
For those of you in the helping professions, you may not need to do this. However, because burn-out can be this over-used buzzword to describe a ton of different things, it may be necessary for you to explain exactly what burn-out is. Good thing you have Pause with Purpose, right?! Seriously… this piece seems unnecessary but I had a boss tell me one time that I was "just really tired," when I explained I needed a mental-health day because I was burned out.
Limit the distractions:
All of my jobs have had open-door policies with our supervisors. Great, right? Except when you need them to focus solely on what you are saying, not the variety of problems and people coming through the door. Ask for what you need! Need to have the door shut? Need to put down the company phone? Obviously, we aren't saying go in and slam the door shut.
We aren't even saying that if she says, hey we have to keep my door open, argue! These are suggestions to make the best of this conversation and if we don't ask we are definitely not going to get what we need.
Don't simply complain:
This seems self-explanatory but is incredibly difficult. What is one of the biggest symptoms of burn-out? Frustration and aggression! You work up the nerve to tell your boss about your burn-out… and then the moment is here. And everything just wants to come out. Instead of explaining self-care and burn-out, you end up ugly-crying with the stress of it all (this literally has happened). By doing that, your boss may think this…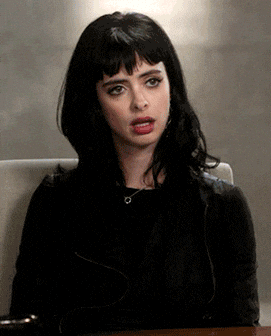 While you may feel better initially just to get it all out, it doesn't really change anything long-term. Keep your eye on the prize! If this means writing down a couple points before you go into the meeting, so be it! Whatever you need to stay on track.
Don't expect a quick fix:
We talk about how self-care and recovering from burn-out is a journey, not a one-stop shop. It's going to be no different when speaking with your supervisor! Sometimes we build a conversation up so much in our head that we feel like nothing was accomplished when it didn't drastically change everything. I'm not saying it couldn't… I did have a boss once say, go ahead and take tomorrow morning off for some self-care. Even then, I knew how rare that was and ran out before she could change her mind! Be realistic with your expectations.
Figure out what you want to happen from this conversation:
This goes along with the last point but is an important one. If you simply want to vent, then fine! If you wish to have something change, what exactly do you want to change that is within your boss' control? It can be EXTREMELY difficult to change something for your employees, especially quickly as a supervisor. By understanding what you are hoping the outcome will be going in to the meeting, you will have more of a guideline as to what the meeting should be like.
Ask for advice:
Chances are, your boss has been in your position before, either at your current place of employment or somewhere else. Ask her what she did! I think sometimes when people have been in their job for 20+ years, they forget what it's like to be in the early years. They can forget what burn-out specifically feels like, because they've figured out how to counteract it. For my positions, the higher up someone was in the company, the less of the client/customer/student work they have. By deciding to tell your boss about your burn-out, you may remind her how she felt in your position. Give her the opportunity to give you advice.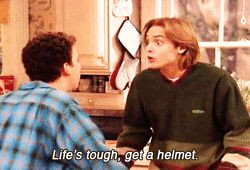 Talk to co-workers:
Hopefully you have a better relationship with them than Jerry from Parks & Rec. Chances are, if you are feeling overwhelmed, someone else is too. Maybe you are both suffering in silence because you aren't sure how to approach it! Here's the thing though… two heads are better than one. Two employees telling their boss they are in desperate need of self-care and burn-out can make more of an impact than one, depending on your boss. By having multiple people, you not only show your boss this is more common than she may believe, but you can brainstorm solutions together. More work events that have nothing to do with work,  consultation so you don't feel like you could be making a mistake? Additional brains=more ideas and possible solutions.
Go through everything you feel is on your plate:
As we move deeper into the ways our brains can lie to us, this is a good opportunity to really understand if our brain is telling the truth. Sometimes we feel like we have 23048235624832099420 things to get done, and our boss truly only cares about 3 of those things. By bringing up what you are overwhelmed by, you may be surprised!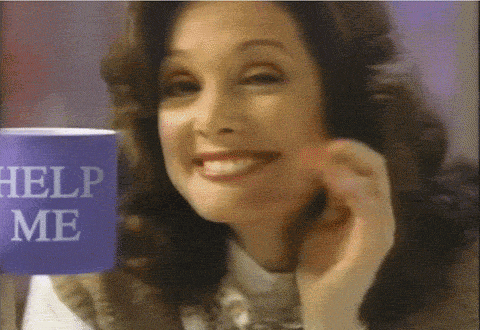 Remember, she may be burned-out as well:
Being the boss does not exempt anyone from burn-out. Unfortunately, burn-out doesn't give a crap what your title is. So remember, she may also be experiencing burn-out as well. When this happened to me, I was SO overwhelmed with validation that I felt like I could've left the meeting and been pretty good. Here was this woman who I respected, felt like had everything together, was great at her job and loved it everyday… was burn-out! It was like she was a real-person to me! What it also showed me is that burn-out likes to make you think that you are the only one feeling this way and you are a failure for doing so. This simply is not true.
Assess your needs:
Ultimately you could do every single thing right, and your employer could still not understand. Or… they could understand but not be able to do much about it. We get it. Some jobs in some places you cannot change the part that leads to burn-out. Then it's time to assess your own needs. You are responsible for your self-care and burn-out. Do we believe that employers have a responsibility to their employees to safe-guard from this? Absolutely. But when you feel like you aren't getting enough and the employer is giving all that it can, it may simply not be a good fit any longer.
This is a difficult point to reach and we will talk about it in future blogs, but ultimately you are in charge of your life. If you are not happy somewhere, feel as though you are doing everything you can to take care of yourself, spoke to your boss and it's still not where you need it to be? Then it may be time to move on.
            We hope this helped with deciding if you should tell your boss about your burn-out. Attached is a worksheet that can help you plot out this conversation, because we know it can be a difficult one.
Remember, it is your mental health on the line, it is your responsibility to guard it.